"Am I committing everything I have to make myself the tiniest percentage better than I am right now, no matter how hard I have to work, no matter what I have to give up, no matter how long it takes?"
-Ben Burgeron
Supplement Spotlight
Transparent Labs
Fat Burner Stim-Free
Sometimes we need a little extra help vacating that last little bit of stubborn belly fat. You are in luck if you are in the market for a fat-burning supplement! Often times, fat burning supplements are loaded with stimulants that keep you on edge and awake! Don't worry though, Transparent Labs has you covered with their Stimulant Free Fat Burner. One of the key ingredients in Transparent Labs' Stimulant Free Fat Burner is Forskolin. Forskolin acts as a fat cell liberator by producing enzymes like lipase to break down fat cells.
However, there are a few other helpful products inside this fat busting genie! 5-Hydroxytryptophan (5-HTP) is a naturally occurring amino acid that helps create the neurotransmitter Serotonin. 5-HTP is responsible for elevating your mood, assisting with sleep, and may even be used as an appetite suppressant. So don't sacrifice your sleep for shedding that last little bit of body fat! Try the effective non-stimulant fat-burner from Transparent Labs!
Upcoming Events
9/11 Tribute WOD
On Wednesday September 11th we will honor those we lost by sacrificing a little sweat for those we lost in  cowardly acts of terrorism 18 years ago.  All classes will perform the tribute workout on the 11th,  which is representative of certain events that occurred that day.  Put your game face on, and let's honor their memory the right way!
Class Cancelations at CFK West on September 14th
Due to CFK hosting the Crossfit Level 1 Seminar we will not be having any classes on September 14th. We apologize in advance for any inconvenience this may have caused.
Crossover Symmetry Workshop
Coach Derrick will be leading a workshop at the west location on Saturday the 21st of September.  We've been doing a lot of overhead movements, and it's critical that we address any issues that we have with strengthening those shoulders, rotator cuffs, and scapulas!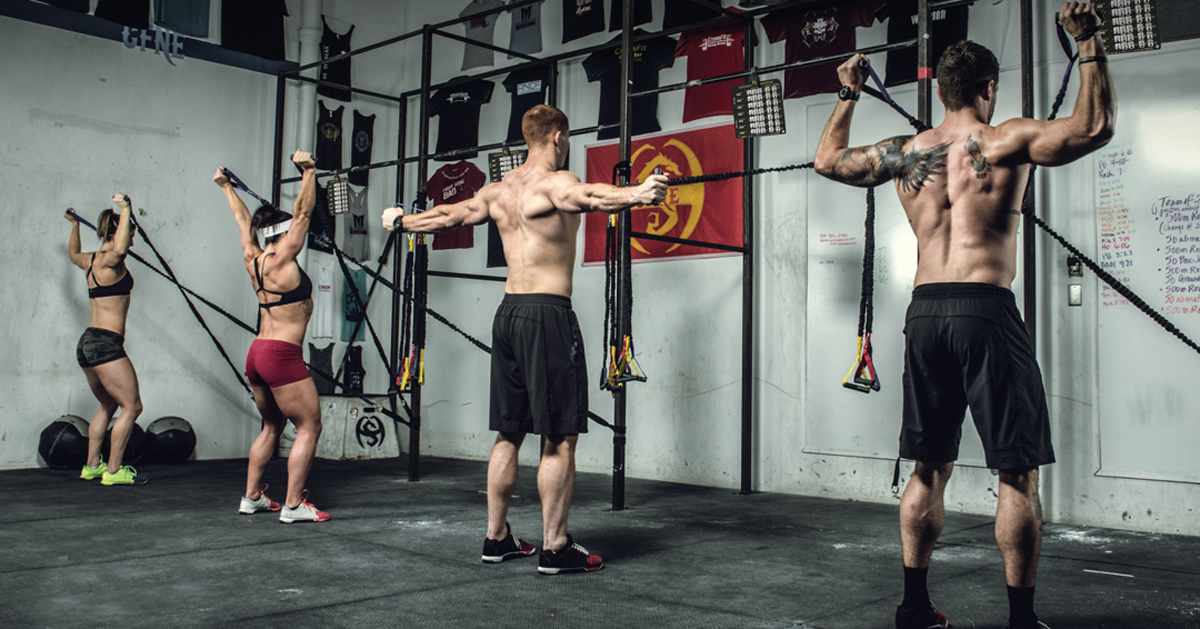 Weekly WODs
Monday – Squat Day
Things should be heating up this week our squats! We have our regularly scheduled 5×5 or, 5×3 squat cycle planned for the beginning of the week.  We will also get some work with heavy push presses. You can pick your poison for the conditioning portion. Your options are the CFK benchmark "Barfight" (Max effort 500m row), or her ugly step-sister "Moshpit" (Max Effort Assault Bike Calories in 1:00).
Tuesday – Earthquake
On day 2 we will shake the earth with heavy deadlifts in our conditioning workout. We have deadlifts, double-unders, and rope climbs. If double-unders don't excite you than we will scale to plate hops. Bring leg protection! It's all fun and games until you get burned!
Wednesday – 9/11 Tribute WOD
The initial release of the week in preview had "Daniel" marked as the WOD for the day. We apologize for the confusion. As previously mentioned in the upcoming events, ALL classes will be performing the 9/11 Tribute WOD. Let's get after it in this one in support of those we lost.
Thursday – Mac Truck
On day 4 we have three intense AMRAPs  that will reintroduce you to double dumbbell ground to overhead, dumbbell kickbacks, and push-ups.
Friday – Drop it Like it's Hot
We have a two part strength and conditioning piece on day 5. Our main focus is smooth cycling long barbell complexes. We will build to a heavy set of  a hang clean, hang squat clean,  and front squat complex. We will see those movements again in the conditioning portion along with toes to bar.
Saturday – Community WOD
We have not one…not two…but, three 4-minute AMRAPs for our free community workout this week. Bring a friend and share your undying love for wall balls, push-ups, and sprints.
Saturday – Level 2
We will close our week with the "Fight Gone Bad" WOD.  However, before we ratchet up the intensity to level 10 we will get an attempt at a 1 rep max Turkish Get Up.