"No one ever drowned in sweat"
-author unknown

Supplement Spotlight

Transparent Labs

Mass Gainer

If you wanna get big, you gotta eat big! When it comes to claiming your spot on the "swoll patrol" mass gainer can help. Your body naturally needs more calories to repair those sleeve busting biceps and triceps you've been working on. Transparent labs has created a mass gaining protein complete with 100% Grass Fed Whey, long lasting carbohydrate sources, healthy fat sources, and even added creatine monohydrate. One serving has a perfect muscle building ratio of carbohydrates to fat, and has more than enough calories to kick-start the good gains! Even if your goal is maintaining lean muscle mass, a half-serving of mass-gainer will do the trick for muscle recovery! Try transparent Labs Mass Gainer today! Your tanktop will thank you!
Upcoming Events
9/11 Memorial T-Shirt Pre-Order
We are now accepting pre-orders for the 9/11 memorial T-shirts. Show your support for those who gave their lives on that tragic day 18 years ago.
Tank-Top or T-Shirt: $20.00
Pre Order Due: Wednesday September 4th by 4pm
Email: [email protected]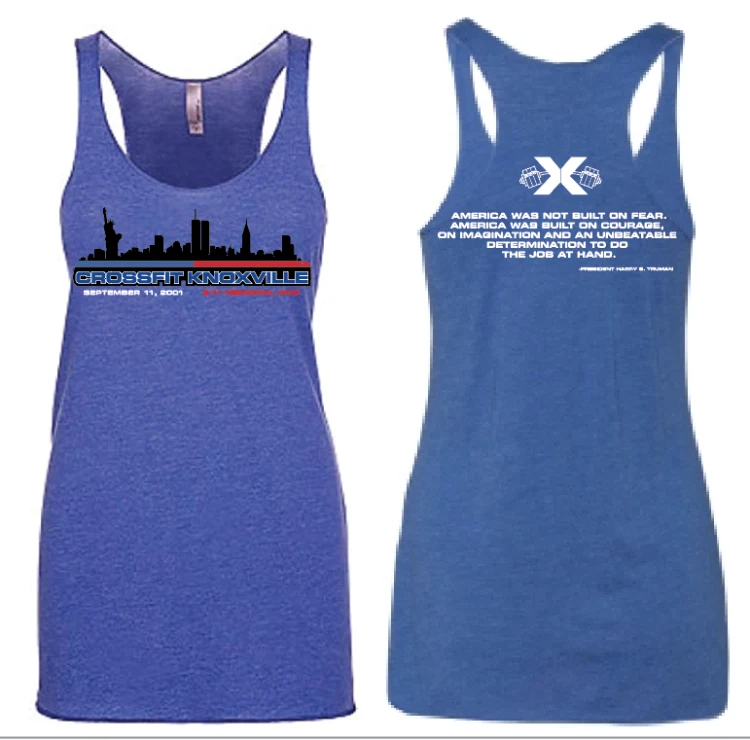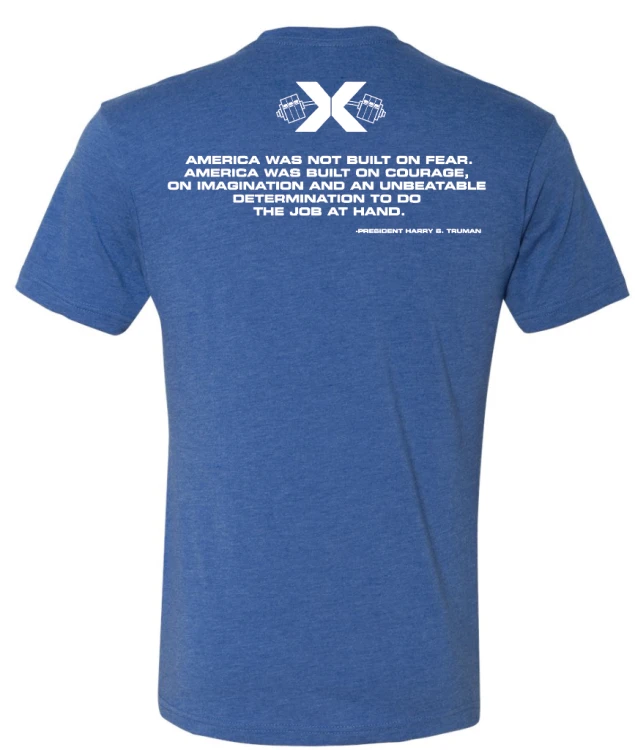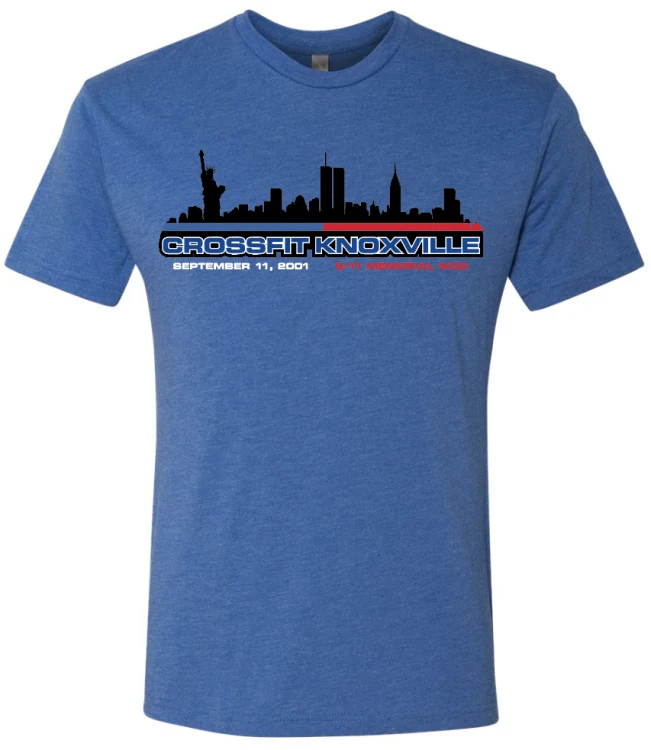 Strength Seminar with Jeremy Augusta
Renowned strength coach, Jeremy Augusta, will be visiting our gym on September 7th. It is apparent by the picture that Jeremy is a subject matter expert when it comes to lifting heavy things for fun. He will share his expertise in injury prevention as well as in-depth training on the bench, squat and deadlift.
Tickets: $60.00
Get yours here!
"Hey Love!" Crossover Symmetry is Back
Coach Derrick will be instructing a free crossover symmetry workshop on Saturday September 7th at 8am at North! Come out to have some fun and fix those shoulders!

Coach's Challenge
Swoll Patrol

-100m Row using only biceps
-10 calories on the assault Bike only using arms followed by 10 pushups
We've cooked up a nasty little bicep and tricep workout for the challenge this week. Post your video to  Instagram and insert these hashtags with your posting #cfk#bro'sandbi's#coach'schallenge#crossfit.
Weekly WODs

Monday – Squat Day

We will be adding 5 pounds this week to our 5×5 or 5×3 squat cycle. Let's focus on owning positions with the tempo, and get after it in the conditioning workout. We have a moderately long AMRAP filled with situps, calories on the rower, and a gymnastics pull of choice.

Tuesday – Gump

Day 2 will force us to flex our grit muscles as we attempt to hold a tough pace throughout a long duration workout. We have lots of conditioning today that includes running intervals, double-unders, single dumbbell step-ups,  and rowing.

Wednesday – Grace

You read correctly, We have Grace! We will first work up to a heavy 1 rep max with the clean and jerk then head into our conditioning.  Grace is a pretty soulless type of girl so choose your weights wisely!

Thursday – Treat Yo Self

We have another dose of Thursday therapy planned this week! We have crushed some hard WODs now it's time to take a step back. We will be doing a full body flush  with rowing, plate ground to overheads, and plate overhead lunges. You'll see the same format for the workout as we've seen each Thursday before the qualifier workouts.

Friday – Wodapalooza Online Qualifier (Released Wednesday Night)

These workouts are tough, but as a resilient and experienced CFK athlete we know you have done everything in order to prepare. It's time to perform! Drop the Hammer and Go!

Saturday – Level 2

Chest Day! We haven't had one in awhile so its a great time to see where we are at with a heavy 3 rep bench. We also have a cool partner WOD planned that incorporates the elements of the benchmark Cindy, and max calories on the bike.

Saturday – Community WOD

Our free workout this week will test our ability to maintain consistency across 4 rounds of calories on the bike, kick-backs, and kettle-bell cross body static holds. It's an excellent day to bring a friend, and learn some less familiar movements with our experienced coaches.