"Four Traits Of Successful Athletes: Coachable, Hungry, Confident, and Positive"
-Ben Bergeron
---
 Mark Your Calendars
Powell Station Party
On Saturday, August 29th join CFK as we celebrate with the Powell Community at the 6th Annual Travis Wegener Memorial Car Show. The car show will be the main event, but lots of other family oriented activities will be available for all ages.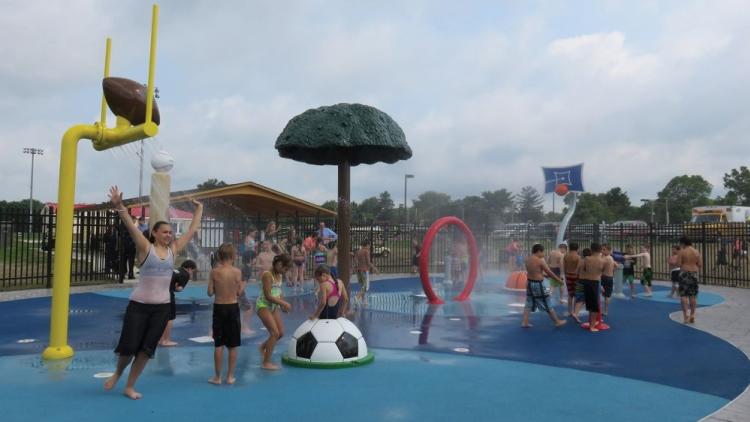 The main drag of Powell will be taken over by bounce houses, cornhole tournaments, local businesses, a 5k race, and even an opportunity to kayak down the river near Powell High School.  Bring the family, Bring your friends, and join CFK for a fun weekend event.
---
Weekly WODs: 
Monday – Death from Above
We are going overhead a lot in today's workout. Today's class begins with a overhead primer of a single power snatch and a heavy squat snatch. Our workout is a short and spicy barbell burner that incorporates power snatches, overhead squats, and lateral burpees over the bar. Grip and Rip, Baby!
Tuesday – Earth Presses
We'll be upside down quite a bit in today's workout. We have a high volume of handstand push-ups followed by rower calories and slam balls. Athletes should pick a pressing variation of the handstand push-up that allows them to crush large sets of 15 reps in no more than two sets.
Wednesday  – Squat Day + Hang n' Bang
It's time to add some weight to the barbell this week, but not at the expense of great mechanics and technique. We'll cap off the squat cycle workout with a 12 minute EMOM of dumbbell hang cleans and sprint intervals to flush our legs.
Thursday  – Chalk Bucket Appreciation Day
Don't forget your grips for today's ascending ladder of toes to bar, bike calories, and alternating dumbbell snatches. Our workout is 20 minutes and the volume will be challenging for all athletes regardless of their ability level. It's a great day to come in the gym and focus on the core positions of the arch-hollow swing  even if you don't have collegiate level gymnastics skills (don't worry, we don't either). Let's get better, today.
Friday  – Subtle Flex
We'll head into the weekend with a shoulder pump. It's great for barbecues, pool parties, and all kinds of outdoor events where the gun show is needed. We've got double unders, sit-ups, jumping lunges, front-rack holds, and kettle-bell floor press holds lined up for today's workout.
Saturday  – "Kelly"
Get ready to get explosive! We've got a lung and leg burner lined up for our weekend Crossfit and level 2 class. We've got another nasty girl WOD this week in the form of "Kelly". You'll need to channel your inner track star to complete 5 rounds of 30 wall balls, 3o box jumps, and 400 meter running intervals. An added core finisher of farmer's carries, bicep curls, dead bugs, and superman flutter kicks will be added to the 10:15am class.
Saturday  – Burn
Grab a buddy and make them burn. We'll have a partner 4k row this weekend. Each partner will row 250 meters while the other partner is holding their choice of a static hold. Be fast on the rower, don't let your buddy down!