"The fight is won or lost far away from witnesses–behind the lines, in the gym, and out there on the road, long before I dance under those lights."




— Muhammad Ali



---
Supplement Spotlight:
CFK COFFEE MUGS

 Get your cup at either location! 
Upcoming Events:
ANNUAL CF2 WOD
Join us for our 6th annual Cystic Fibrosis fundraiser Partner WOD on March 14 at North! Check out all of the details HERE, and get registered! It's open to the public, so spread the word and let's raise some dollars. One Hundred percent get donated to the Cystic Fibrosis Foundation!
(If you can't make the event, but want to LOOK like you did and support the cause, there's a T-shirt only option in the registration link)
Shoulder Stability Workshop at 8am on February 22nd, Both Locations
Do you have cranky or irritating shoulder pain? Learn how to properly activate, strengthen, and stabilize the small  muscles of the scapula. These muscles allow you to put large objects overhead, and become pain free in the process! Coach Derrick and Coach Wayne will be guiding athletes through the crossover symmetry protocol at 8am at each location!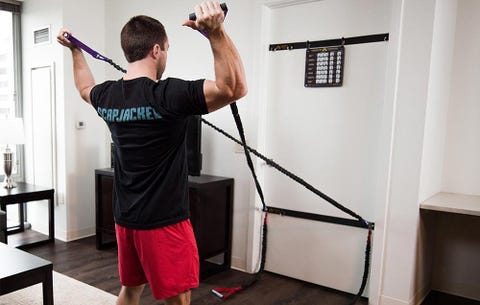 ---
Weekly WODs:
Monday – Gutcheck Grinder
We often don't see workouts that extend beyond 20 minutes. However, today is that day. We have a long duration workout consisting of box jumps, running intervals, kettlebell front rack lunges, and hand-release pushups. Our goal is to stay present during this longer workout and perform each rep with the intention of becoming better.
Tuesday –  Squat Day + Peg Leg
We will continue to build in weight this week as we focus on proper technique and mechanics. Squat day is an excellent day to take accountability of movement patterns, and really "own" your movements. Our conditioning is a quick hit of intensity that features large lets of double unders, sit-ups, and air squats.
Wednesday –  No Rep
We have a two piece strength and conditioning workout on hump day! Today's goal is to gain more confidence in the push jerk, split jerk, and push press for the strength segment. We will also heat the shoulders up with a 10 minute AMRAP of push jerks and rower calories.
Thursday – Kettlebell Kingz
(*Bring Leg Protection)
If you love kettlebell training, you'll love today's workout. We'll spend some time learning how to cycle a kettlebell and perform a core strengthening bodyweight breakdance. Our 18 minute conditioning piece will put our skills to the test as we cycle the kettlebell, perform a bodyweight flow, and scale the ropes!
Friday – Test Day
If we have been consistent and have been moving well in the gym. It is time for a test. Our test comes in the form of "Isabel". Isabel is 30 snatches for time with a goal of under 10 minutes.
Saturday Community WOD
We'll be belly flopping through this alternating EMOM for nearly 16 minutes. Our workout incorporates  kick backs, lunges, dumbbell snatches,  and sumo deadlifts!
Saturday L2
Our level 2 class at 10:15am will allow teams of 2 to tackle 1000 meters on the rower, 80 wall balls, and an undisclosed amount of burpees. Show up and show out. If you dare!